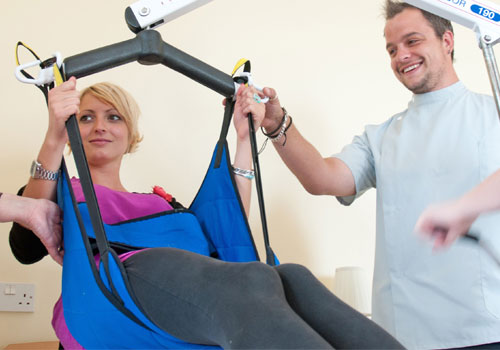 Rubies Nursing Care is a client-centred, value-based organisation. We offer challenging, varied and interesting jobs across a broad range of roles and sectors. Our staff truly contribute to their communities,aged care and hospitals through their work.
We have over 150 staff working across NSW and the ACT in regional and metropolitan areas. Some staff work directly with people with disabilities,aged care and hospitals while others fill a broad range of supporting positions working behind the scenes for the organisation and our services and programs.
Regardless of the position you hold, we offer the chance to develop new skills and experiences and to be part of an organisation that never stands still.
Rubies Nursing Care is an Equal Employment Opportunity (EEO) employer and welcomes applications from people from Aboriginal and Torres Strait Islander and culturally and linguistically diverse (CALD) backgrounds.
Apply for a position with Rubies Nursing Care today!
Please download and complete the applicaton form.
Prepare your application
Read the advertisement and position description
These documents describe the tasks and responsibilities of the position. The position description will tell you what kind of experience, qualifications, and skills you will need to perform the role successfully. This is commonly called the Selection Criteria. If you have any questions, please call the person listed on the advertisement.
Prepare a cover letter
This is an opportunity for you to tell us how you meet the selection criteria for the position. This is a letter that includes:
The position title and reference number
Why you are applying for the role
How you meet the selection criteria (you can attach in a table format if you prefer)
Attachments
Please ensure that your resumé is updated and includes an overview of recent work experience, training and education and any other factors relevant to the position that you are applying for (e.g. volunteer work).
List may include:
Aged Care Cert III
Disability Cert III
Community Services CertIV
Registration in Nursing
Police Cert
Working with Vulnerable Card
Application Form
Call us today on 1300 651 649 for further information or use our contact form.