Rubie's Support Workers provide services for people so they can remain independent within the community.
Our Services include:
Assistance with daily personal activities, such as showering and dressing.
Assistance with daily life tasks in a group or shared living arrangement.
Participation in community, social and civic activities.
Assistance with travel/transport arrangements.
Household (domestic assistance) tasks.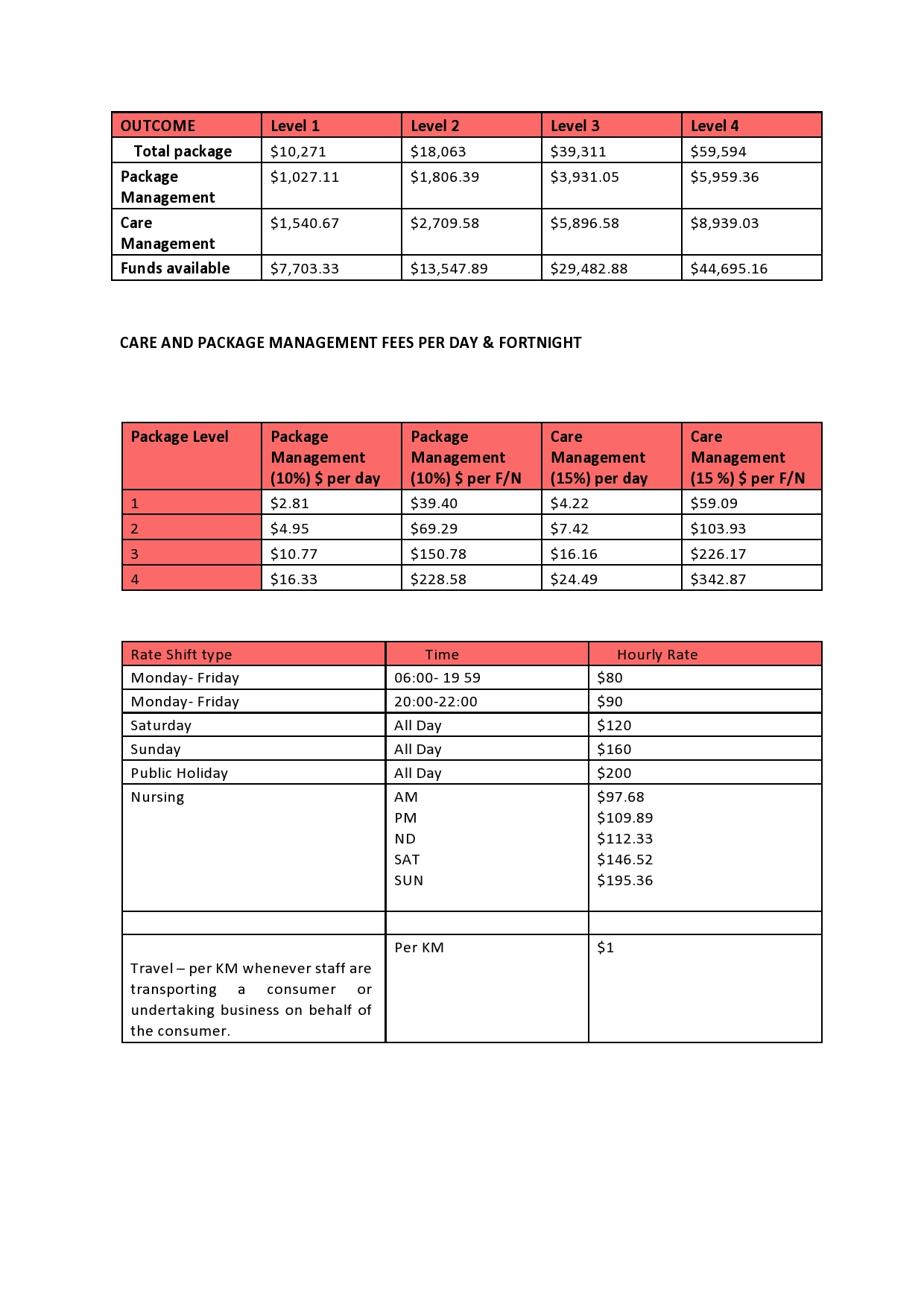 Income tested fee.
Income tested fee is decided by the government, this means you will pay a small portion of your Home Care Package yourself as you have been assessed to do so.
On a monthly basis Rubies Community Care will invoice you the amount deducted from your package. This will be charged to you and cannot be paid out of the Home Care Package.
In the instance the income tested assessment was not completed until after your services /supports start Rubies Community Care will adjust the services being delivered and the have the right to invoice you for any outstanding money owed.